During the course of the semester the PHRG organises a number of regular activities.
You would be most welcome at any of these activities or events. If you would like more information about a specific seminar please email us.
Population and Health Research (PHRG) Seminars

Every two weeks on Tuesday afternoons (from 3.30 -4.45pm)
Meetings begin with conversation and coffee (bring-your-own drink, biscuits provided!)
A range of external and internal speakers on Population and Health topics

Schedule for 2017/2018 TBC however dates are likely to be –

2017:  5 Sept, 19th Sept, 3rd Oct, 17th Oct, 31st Oct, 14th Nov, 28th Nov, 12th Dec
2018: 23rd Jan, 6 Feb, 20th Feb, 6th March, 3rd April, 17th  April, 1 May, 15th May
For a flavour of past activities here
---
Brown Bag Seminars
Every Thursday lunchtime (starting at 12noon)
Short informal sessions (i.e. 15-20 min for the talk and 10-15 minutes for the questions)
An opportunity to present results of recent analysis and to receive prompt feedback
---
Ad hoc events and activities
From time to time PHRG members host events and activities here in St Andrews
Recent examples include

Population Projections Training Course – August 30th-1st Sept 2017. Alan Marshall, Sarah Christison and Ludi Simpson
International Research and Policy Symposium on Family Changes and Housing Transitions in the Life Course, St Andrews, UK, 18-19 May 2017. Hill Kulu and Julia  Mikolai
---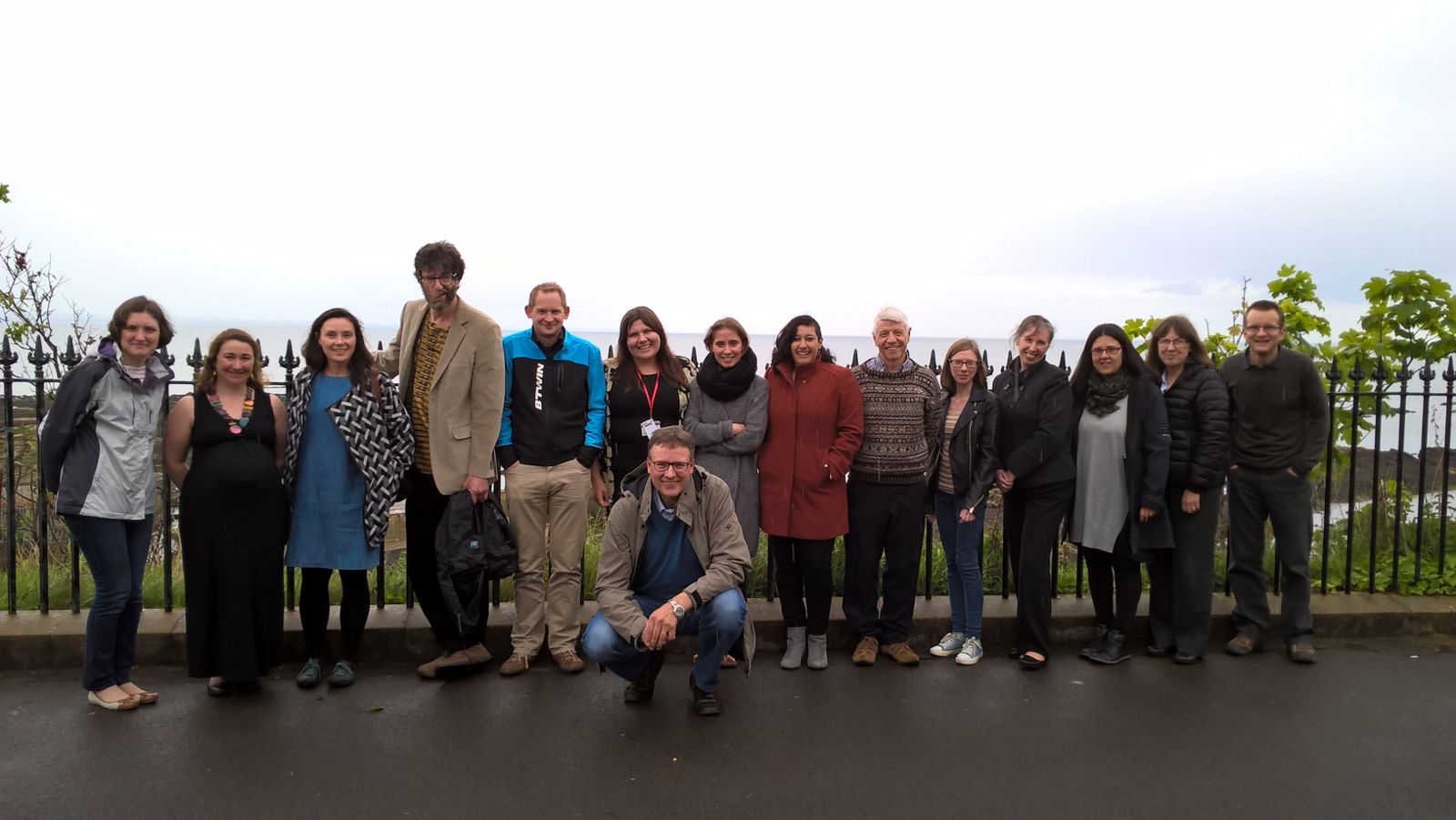 The group at our recent PHRG Away Day!